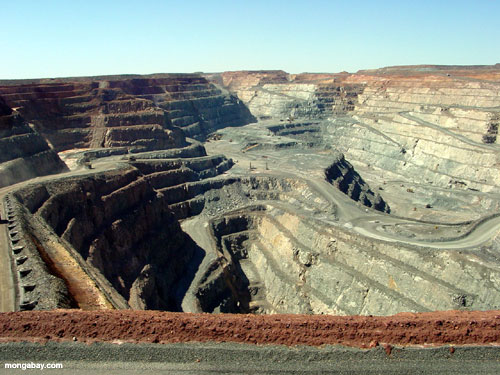 Mongolia is a land-locked country north of China that is historically very poor. But a mining boom may soon cause dramatic changes for the economy — and the environment.
Mongolia has extreme weather: during the winter it can be well below zero, while in the summer it can bake. The landscape is barren and windswept.
But below the surface lie rich mineral deposits that will make the country very rich.
Coal production in Mongolia is currently 16 million tons per year, but will reach 40 million tons per year by 2020 and may climb to 240 million tons per year by 2040.
Today about 80% of Mongolia's exports are minerals, but that is expected to reach 95% soon. The economy is expected to grow at 14-23% a year for the next 5 years, one of the fastest rates in history.
The reason for the growth is simple. Mining companies are now investing billions of dollars in Mongolia. As mines are dug, hotels, houses, and restaurants are being built.
But there are concerns that mining is having some negative impacts in Mongolia.
Air pollution is worsening and mining uses a lot of water, which is extremely scare. Some mines occupy areas traditionally used by herders, which is an important source of income.
Mongolia's mining industry is also heaviy reliant on China, which buys most of the minerals it produces.
Learn more: