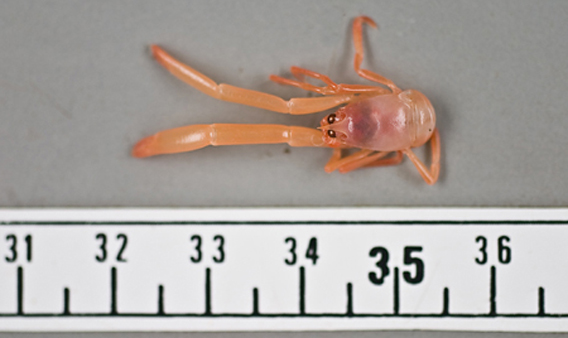 A new species of 'squat lobster' was discovered recently off the coast of Spain.
Scientists discovered a tiny crustacean on a deep-sea mountain (1,410 meters below sea level) off the coast of Spain.
The new species has been given the scientific name: Uroptychus cartes.
The little crustacean is more closely related to crabs, though the family is commonly referred to as squat lobsters.
Uroptychus cartes measures just 5-7 centimeters.
This tiny critter was discovered by Spain's INDEMARES program, which is exploring the country's marine riches with a goal toward conservation.
Want to read more?  Click here to see the full story:  New tiny crustacean discovered in deep sea off Europe